Blocks, Rectangles & Flats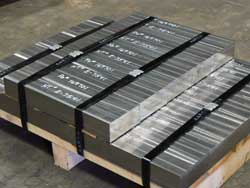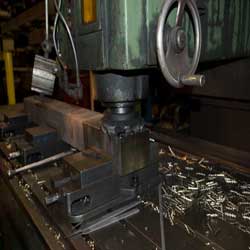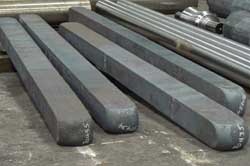 Great Lakes Forge produces blocks, rectangles, and flats in stainless, carbon and alloy steels. These shapes make up a large portion of our business. Customers have come to count on us for quick on-time deliveries in both forged and milled products, including stainless steel blocks and forged flats. We have worked closely with our customers who have repeating sizes and established blanket orders. This has helped protect them from fluctuating steel costs while maintaining delivery releases. They have found that working with a smaller company, our flexibility is greater than some larger forging facilities.
Some advantages of blocks, rectangles, and flats from Great Lakes Forge include:
Quickest lead times in the industry
Wide range of stainless, carbon, and alloy steels
Milling capabilities that bring product closer to size at reasonable costs
Quality controlled heat treating that produce consistent product
Testing capabilities to ensure quality and adhere to your requirements
Ideal for prototypes and short run situations
Produce sizes that aren't available in plate or bar stock
Contact Great Lakes Forge for your Blocks, Rectangles and Flats today
Great Lakes Forge is an excellent source for blocks, rectangles and flats in stainless, carbon and alloy steels. Request a quote today or contact us to learn more.