Industries Served

>>
Oil & Gas Industry
Custom Forgings for the Oil & Gas Industry
Great Lakes Forge is ideally qualified to serve the oil & gas industry through our unmatched forging resources, capacity and experienced work force. We offer unmatched custom forging service and the fastest turnaround times available.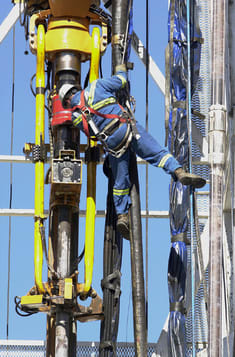 Oil & Gas Industry Custom Forging Capabilities
Our facility has the capabilities to quickly and efficiently forge a wide variety of products for use in the oil & gas industry, including:
Fluid ends
Manifolds
Cylinder blocks
Valve bodies
Impellers
High-pressure valves
High-pressure fittings
Stems
Quill shafts
Pinion shafts
Rock cutter bits
In addition, Great Lakes Forge has the capability to forge over 100 materials, including many grades of stainless steel and carbon & alloy steels. With our exceptional inventory of materials, we can meet your forging needs with the quickest lead times in the industry. Great Lakes Forge has the experience, the services, and the inventory to cover your oil & gas industry forging requirements.
Contact Great Lakes Forge Today
Request a quote today or contact us to learn more about the custom forgings we offer for the Oil & Gas Industry.