Forging Services

>>
Custom Open Die Forging
Custom Open-Die Forgings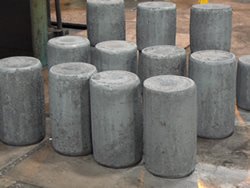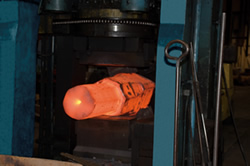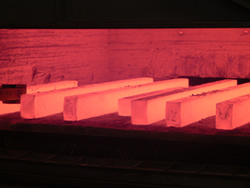 Great Lakes Forge is one of the industry's leading custom open-die forging manufacturers. With the best lead times in the industry our custom open-die forging service can meet your project's requirements ahead of schedule. Thanks to our years of experience and superior resources, Great Lakes Forge can deliver your open-die forgings quickly and cost-effectively with the highest possible standards of quality and excellence.
Contact us for more information on custom open-die forgings, or request a quote today.
Open-Die Forging Capabilities
Our facility can produce individual forgings up to 6,000 lbs, and, with our 750-ton Bliss press, we can fabricate products from 2.5" to 24" in diameter and/or thickness, and up to 144" in length. Our custom open-die forging services can create:
Great Lakes Forge Open-Die Custom Metal Options
Great Lakes Forge offers custom open-die forgings for a variety of metals, including:
Stainless steel
Carbon steel
Various alloy metals
Our open-die forging services are ideal for prototypes and short production runs, and our quality controlled heat treatments and in-house machining ensure your finished product is of the highest quality.
Open Die Forging Video
The video below is footage taken at the Great Lakes Forge shop and it shows a forged rectangle and forged round being worked on through open-die forging.
Contact Great Lakes Forage today for all of your Custom Open-Die Forging needs
At Great Lakes Forge we have the experience, the resources, and the capabilities to meet or exceed all your custom open-die forging needs. Contact Great Lakes Forge today for more information or to request a quote.