Custom Forged Hubs, Spindles & Stepshafts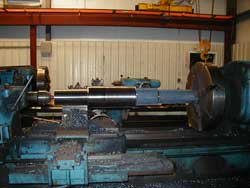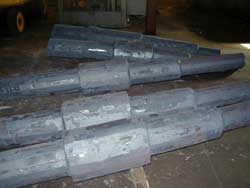 Great Lakes Forge manufactures hubs, spindles, and stepshafts in stainless, carbon, and alloy steels. These shapes can help your company save money over product machined out of bar stock and also give you a better part. Take advantage of our competitive in-house machine shop and heat treat facility to save on secondary operations. When viewed side by side it is hard to distinguish between a forging and one turned out of bar stock, but the intrinsic advantages of a forging are evident.
Some advantages of our forged hubs, spindles, and forged steel shafts over bar stock are:
Greater strength & fatigue resistance
Improved microstructure
Reduced downtime because of premature failures
Less chance of voids with a 3 to 1 minimum reduction
Continuous grain flow
Longer life
Able to run higher pressures and loads
Reduced weight, thus saving on shipping costs
Contact Great Lakes Forge today
Request a quote today or contact us to learn more about the advantages of forged hubs, spindles, and stepshafts.