Forged Parts and Components for Press Repair Industry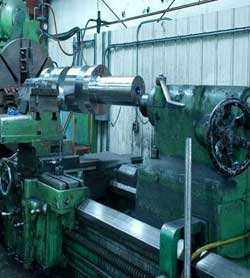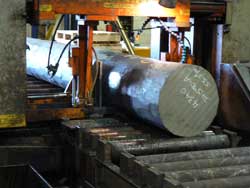 Great Lakes Forge has been a manufacturer of forged parts and components for the press repair and press building industry for over 60 years. Our forged metal products are used in stamping presses, forging presses, upsetters, cold heading presses, and other industrial press machines.
Our experience, capacity, and forging resources make us a proven resource in the industry. Because down time is critical, our customers know they can count on Great Lakes Forge for quick, dependable, on-time deliveries of replacement press parts and components. If your press breaks down, turn to Great Lakes Forge for the parts you need to get your machinery up and running again.
We offer custom forging service and a wide range of available steel grades. Great Lakes Forge can produce forged crank shafts, gear blanks, shafts, and more in industry leading turnaround times. Our forged metal parts and components offer a number of advantages and improved properties over cast products and those forged from bar stock, including:
Greater strength
Finer grain size and continuous grain flow
Better fatigue resistance
Superior microstructure
Reduced chance of voids
We also offer heat treating, rough turning, testing, and other additional services to ensure the highest quality and finest precision of our custom open-die forged parts.
Contact Great Lakes Forge today for your Press Repair needs
Great Lakes Forge has the experience, the inventory, and the services to create the press repair parts and components you need to get your operation back on track. Contact us to learn more, or request a quote.