Stainless, Carbon & Alloy Steel Inventory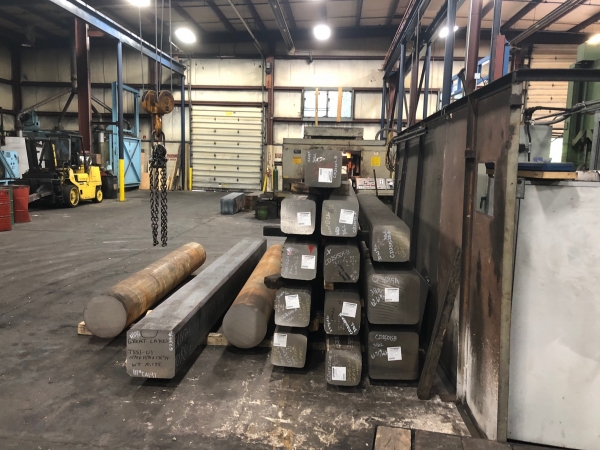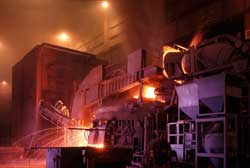 Stainless, carbon, and alloy steel forgings are consistently used for a wide variety of applications that require a strong, heat resistant metal that is easily machinable. We stock numerous grades of carbon, alloy steel and stainless steel forging metals for your project requirement needs.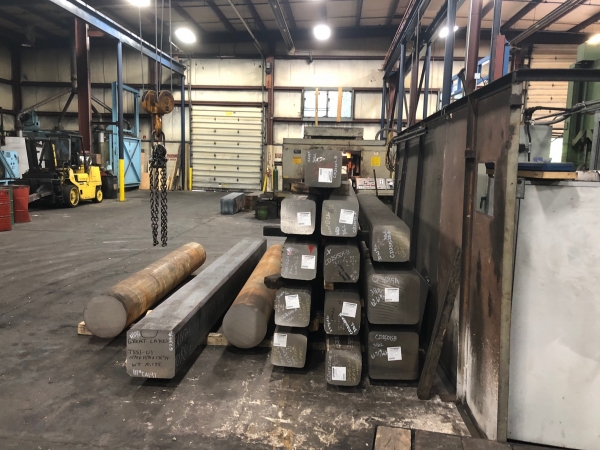 If you have any questions regarding our forging materials contact us or request a quote for in-depth price analysis.
Start Your Quote
Stainless Steel Forgings
Forged stainless steel enhances and amplifies the existing qualities of stainless steel. In essence, the forging process improves the corrosion resistance of stainless steel, permitting the grade to endure and withstand harsh, aggressive and more extreme environments. The stainless steel forgings process also creates a unique and continuous grain flow that follows the stainless steel part unlike other processes such as casting or machining, which helps to provide strength where it's needed most. Some of the additional advantages of forged stainless steel include:
Higher strength to weight ratio
Corrosion resistance
Heat resistance
Performs well in high-stress environments
Stainless Steel Grades
303
304/304L
410
420
440C
A182F51(2205)
A182F6NM
Custom 450 ESR
Additional steel grades and specifications are available upon request.
Carbon Steel Forgings
Carbon steel is ideal for open die forgings since it increases the strength of the material by eliminating flaws like air bubbles or other characteristics associated with casting. In addition to being mechanically stronger, another advantage of carbon steel forging over casting is the increased wear and impact resistance that is a result of the tight grain structure of the composition post forging. Additional features of carbon steel forgings include:
Withstands high temperatures & pressure
Increased strength
High toughness & wear resistance values
Malleable & ductile
Carbon Steel Grades
Additional steel grades and specifications are available upon request.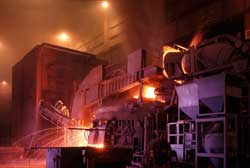 Alloy Steel Forgings
Alloy steels are regularly used within the open die forging process. Alloy steel forgings steel have small amounts of one or more alloying elements, other than carbon, such as manganese, silicon, nickel, titanium, copper, chromium, and aluminum added. This produces specific properties that are not found in regular carbon steel. Alloy steels are also generally more responsive to heat and mechanical treatments than carbon steels. Some additional features of alloy steel forgings, include:
Widely available
Economical
Good mechanical properties
Easily machinable
Alloy Steel Grades
4130
4140
4150
4340
4340AQ
A105
A350LF2
Nitralloy 135 MOD
Additional steel grades and specifications are available upon request.
Stainless Steel Forging Material Grades
While the steel grades listed above are among the most commonly stocked for metal forging projects, we can and often do work with many other forged steel grades. If you have a forging project that demands a specific grade of steel, please don't hesitate to contact us. We may have the steel grade that you need on hand, and if we don't, our close relationships with our steel providers ensures that we may be able to bring in the steel that you require quickly and cost effectively.
Great Lakes Forge has the capability to forge over 200 different materials. We have the stainless steel, carbon steel, and alloy steel inventory to be an excellent source for your metal forging needs.
Contact Great Lakes Forge Today
One of our greatest strengths at Great Lakes Forge is our investment in a wide variety of inventory in grades of stainless steel, carbon, and alloy steel that allows us to meet your custom forging deadlines. We have built and maintained good relationships with material steel suppliers to make sure we get competitive pricing, excellent quality, and timely deliveries. Without material, we can't produce your forgings in the shortest lead times in the industry year after year.
Request a quote on your stainless steel, carbon, and alloy steel today or contact us to learn more.