Forging Services Offered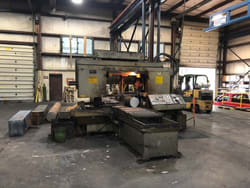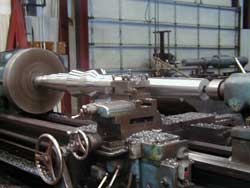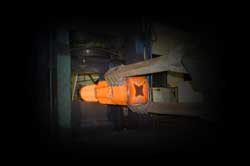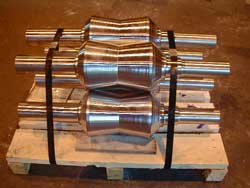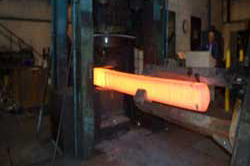 Great Lakes Forge offers value added services through our fully equipped machine shop as well as in-house heat treating. We have made years of investment in staying competitive with our services offered, which include:
Fast Competitive Quotes
Outstanding Delivery Performance
Unmatched Customer Service
Fully Equipped Machine Shop
In-House Heat Treating
Mechanical & Non-Destructive Testing
Emergency Shipments
Saw Cutting
Flexible Production Schedule
Attention To Detail
We have invested in these services and our people to expedite the delivery of your forgings. Find out what our customers already know; that Great Lakes Forge has the services to be an excellent source for custom open-die forgings.
Forging Metal Capabilities
Great Lakes Forge has the ability and capacity to meet your open-die forging needs. Our computer controlled hydraulic press allows us to produce individual forgings up to 6,000 lbs. We are able forge and machine various metals including:
• Stainless Steel
• Carbon Steel
• Alloyed Steel
For over 60 years Great Lakes Forge has provided outstanding forged metal services to companies big and small. Contact us today, or request a quote for your next metal forging project.
Machining Services
The video below highlights some of the machining options for your forgings, including milling a forged rectangle, saw cutting bloom, and rough turning of a forged steel shaft.
Custom Forge Manufacturing Services
To maintain consistency and to cut down on extra weight while manufacturing your part our 750-ton Bliss press has been updated with sizing controls. We can produce product up to 144" in length, with diameters and thickness from 2.5" minimum x 24" maximum. To ensure top-of-the-line quality expectations are met all our forgings are manufactured in an ISO 9001 (2015) Certified quality controlled environment. Great Lakes Forge have the resources, along with an experienced work force, to get your job done right while saving you time and money. At Great Lakes Forge we have the resources and capabilities to be an excellent source for your custom open-die forging needs.
Contact Great Lakes Forge today to learn about the Forging Services we offer
Request a quote today or contact us to learn more about the value added services that we offer.