Forged Flats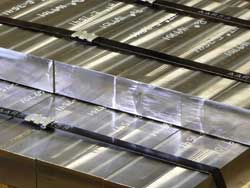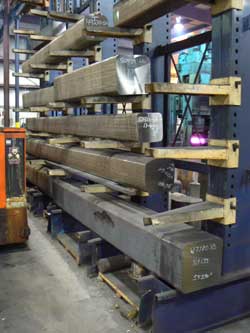 Forged flat bar steel, carbon, and stainless steel products are commonly used by industries throughout the world for a wide range of applications. If the specific grade of material your project requires is unavailable in plate or rolled bar products, we can create forged flats from any material we stock.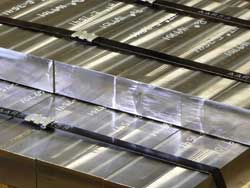 At Great Lakes Forge, we can provide you with premium, high-quality forged flat bar products with short lead times. We can manufacture flats to meet the needs of your project's exact specifications. Our customers count on us to produce the high quality flats they need with some of the industry's fastest turnaround times. 
Contact us regarding our flat forged bar product options or call us at 800-748-0271 and we will gladly discuss your project's exact forged flat bar needs. Great Lakes Forge is your trusted forged bar manufacturer and supplier.
Start Your Quote
Flat Bar Product Options
With a broad range of forged bar manufacturing capabilities, we can manufacture forged flats with a minimum thickness of 2.5" and in sizes up to 24" wide and 144" long. Our highly trained staff and years of experience enable us to create flats that will match your exact specifications. We can perform further forging work to bring your critical pieces to the precise thickness and width you need.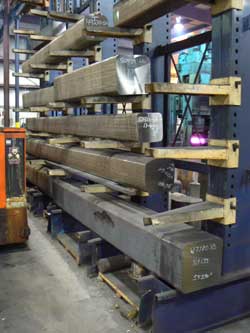 Forged Bar Advantages
With a wide range of materials and secondary services at your disposal, we offer numerous benefits that are specifically designed to match your project requirement needs. Our forged flat bars provide the following beneficial qualities:
Shortest lead times in the industry
Superior mechanical qualities over plate or rolled bar product
Wide range of available steel grades
In-house quality-controlled heat treating
Manufactured from materials that are not available in plate or rolled bar
Forging, rough turning, heat treating, and testing services all under one roof reduce your overall costs and speed up production
Contact Great Lakes Forge for Premium Rolled Bar Products Today
Contact us for more information regarding our advanced forged flat bar products or request a quote for direct pricing information today. Great Lakes Forge is your premier manufacturer and supplier of advanced quality rolled forged bar products.