Custom Forgings for the Power Generation Industry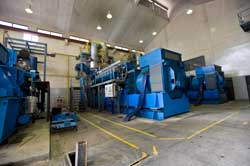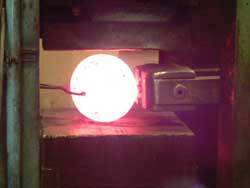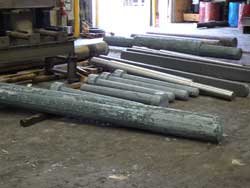 Great Lakes Forge delivers highest-quality custom forgings for use in the power generation industry. Our forged metal products offer long service life, superior fatigue resistance, and refined grain patterns, as well as higher strength and improved efficiency over bar stock or cast products. Great Lakes Forge produces open die forgings in carbon and alloy steels, as well as stainless steel forgings.
Our forging facility can quickly, efficiently, and cost-effectively manufacture a number of products for the power generation industry, including:
Impellers—individually forged impellers are available up to 24" in diameter; forged from 13-8 Mo, 15-5 PH, 17-4 PH, 300 series, 400 series, custom 450, and A182 F51.
Blades—low volume flat bar or prototype blades; forged from 13-8, 15-5, 17-4, 300 series, 400 series, custom 450, and A182 F51.
Compressor & Generator Shafts—can be forged up to 144" in length; forged from 1045, 4140, 4150, and 4340 steel.
We have the resources to forge these products in a number of other steel grades, upon request.
For low-volume orders, prototypes, and situations when your current supplier or mill is quoting long lead times that won't fit your schedule, turn to Great Lakes Forge. We have the capacity and experience to produce custom forgings with the quickest lead times in the industry. Our open-die forgings will meet the requirements of many power generation industry applications.
In addition to custom open-die forgings, Great Lakes Forge also offers rough machining, heat-treating, testing and other value-added services.
Contact Great Lakes Forge today for more information or to request a quote.