Custom Forgings for the Oil & Gas Industry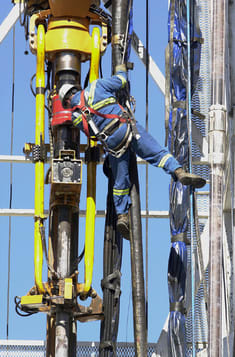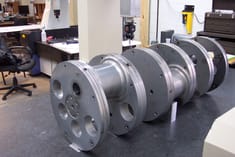 Great Lakes Forge serves the oil & gas industry by providing premium quality materials, extensive capacity, and technical expertise. We offer unmatched custom forging services and the fastest turnaround times available. To learn more about our oil and gas custom forging capabilities, get in touch with our sales team or give us a call at 800-748-0271.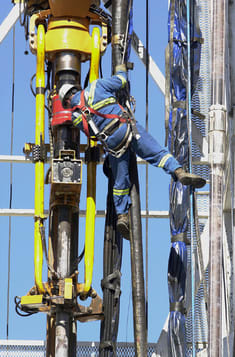 Start Your Quote
Oil & Gas Industry Custom Forging Capabilities
Our facility is designed to quickly and efficiently forge a wide variety of products for use in the oil & gas industry, including:
Manifolds
Cylinder blocks
Valve bodies
Impellers
High-pressure valves
High-pressure fittings
Stems
Quill shafts
Pinion shafts
Rock cutter bits
Custom Forged Components for Oil & Gas Applications
Great Lakes Forge works with over 100 materials, including many grades of stainless steel, and carbon & alloy steels. With our exceptional inventory of materials, we can meet your forging needs with the quickest lead times in the industry. Great Lakes Forge has the experience, the services, and the inventory to cover your unique oil and gas industry forging requirements.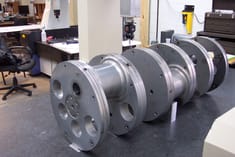 Why Choose GLF for Your Oil & Gas Forging Needs?
As a privately-owned metal open die forging manufacturer, Great Lakes Forge provides the following advantages for your oil & gas forging needs:
Flexibility
Shorter Lead Times
Flat line management team
No parent company with mixed agendas
Belief that your business matters; you're not just another account
Greater attention to detail
ISO 9001:2015 Certified for Oil & Gas Forgings
At Great Lakes Forge, we can custom forge over 100 different materials based on your project requirements and specifications. All forging meets ISO 9001:2015 certification standards, with precision and expertise melded throughout the entirety of the company. We will work with you to locate a metal that meets or exceeds your aerospace and aircraft specification requirements.
Contact Great Lakes Forge Today
Great Lakes Forge delivers over 60 years of unsurpassed commitment and dedication to the oil and gas industry. Request a quote today or contact us to learn more about the custom forgings we offer.