Forging Services
Forging Services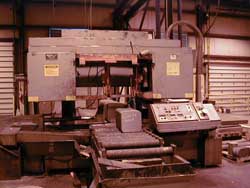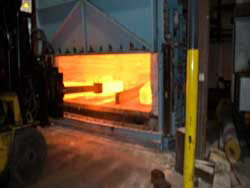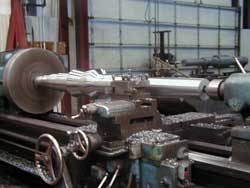 Great Lakes Forge has made years of investment in staying competitive with our services offered, which include:
Fast Competitive Quotes

Outstanding Delivery Performance

Unmatched Customer Service

Fully Equipped Machine Shop

In-House Heat Treating

Mechanical & Non-Destructive Testing

Emergency Shipments

Saw Cutting

Flexible Production Schedule

Attention To Detail
We have invested in these services and our people to expedite the delivery of your forgings. Find out what our customers already know; that Great Lakes Forge has the services to be an excellent source for custom open-die forgings.
Great Lakes Forge Machining Services
Great Lakes Forge offers value added services through our fully equipped machine shop as well as in-house heat treating. This video highlights some of the machining options for your forgings, including milling a forged rectangle, saw cutting bloom, and rough turning of a forged steel shaft.
Contact Great Lakes Forge today to learn about the Services we offer
Request a quote today or contact us to learn more about the value added services that we offer.