About Great Lakes Forge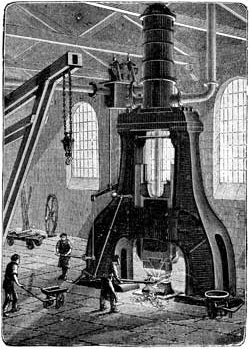 Great Lakes Forge is a metal forging company with over 60 years of commitment in the forging industry encompassing three generations of family ownership. This gives Great Lakes Forge more experience than the majority of forging companies in the industry.
History of the company can be traced back to the early 1900s when a steam hammer was moved from Chicago to Grand Rapids, Michigan. In 1946 the current family purchased the company and built it to become a prosperous hammer shop and tool steel distributor. A hydraulic press was purchased in the early '70s and the tool steel part of the business was later sold. In late '90s the press was moved to its current location in Traverse City, Michigan.
A Smaller, Faster Metal Forging Company
As a smaller and privately owned metal forging company, Great Lakes Forge has the ability to be a quality supplier to your company thanks to our:
Flexibility
Shorter Lead Times
Flat line management team
No parent company with mixed agendas
Belief that your business means a lot; you're not just another account
Greater attention to detail
Attitude that "bigger is not always better"
As metal forging companies go, Great Lakes Forge we may be small in size, but we're Great Lakes Forge is big in service. When other forging companies can't meet your delivery requirement or what they promised, Great Lakes Forge continues to maintain a high percentage rate of quick on-time deliveries.
For more information, please download our
brochure.